Ask Me Anything creates a question and answer management system for your site. It adds a floating "Ask Me a Question" button to your page, which opens up a modal box when clicked on. Your readers can submit a question and, optionally, browse through questions submitted by other people.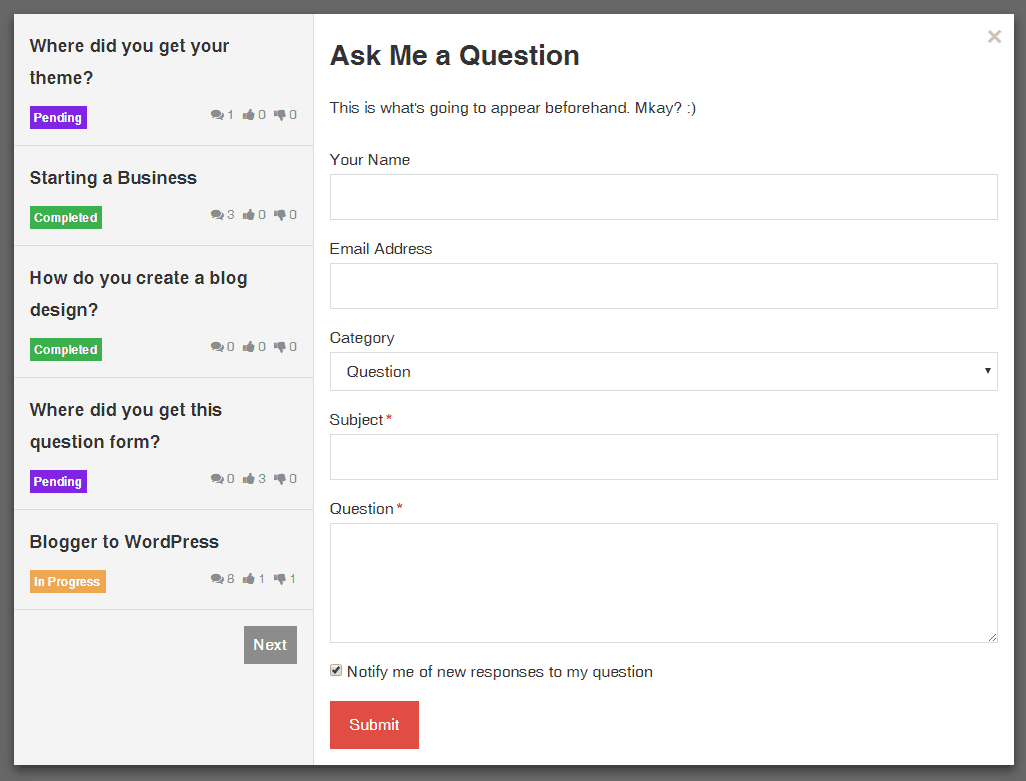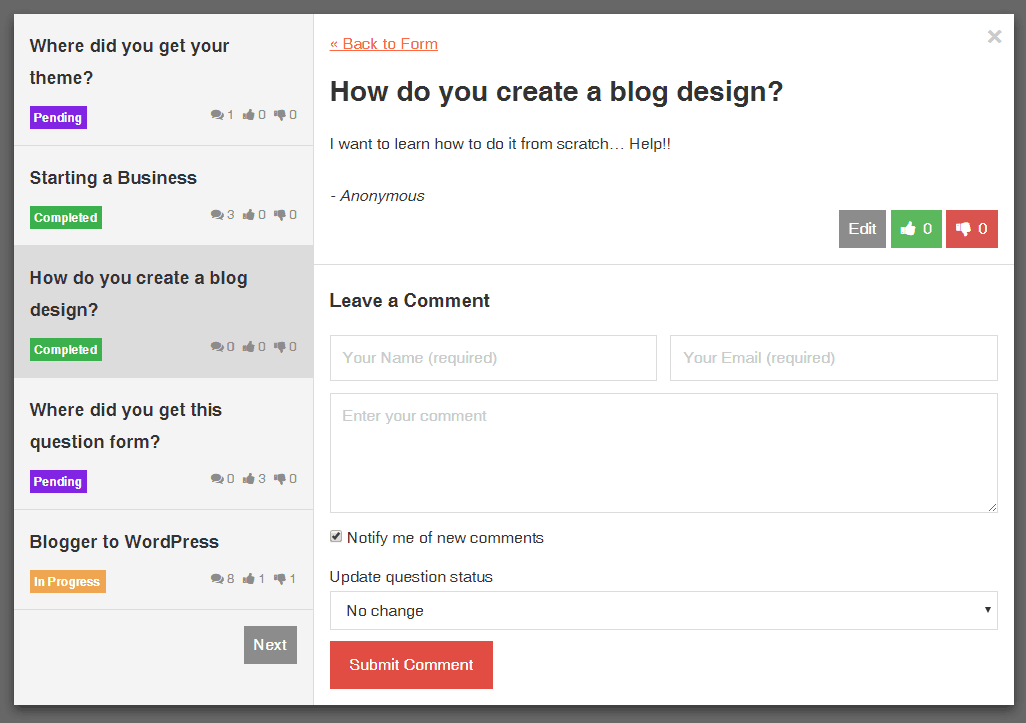 Feature List
Insert the form directly into a page instead of adding a popup button.
Choose whether or not to show the questions on the front-end (you can make them private so only you can see them).
People who submit questions can 'subscribe' so they receive an email when new comments are added (so can commenters).
You can choose to allow up/down voting on questions or not.
You can customize your own statuses. Defaults are: Pending, In Progress, and Completed. But you can choose your own.
You can create different question categories that people can select when submitting a question.
Customize the labels/text.
Check Out the Demo
Screenshots
Click images to enlarge.
Get the Plugin!
Each purchase comes with one year of support and plugin updates. For more details, read the terms of use.
You must have a WordPress.org site to use this plugin.