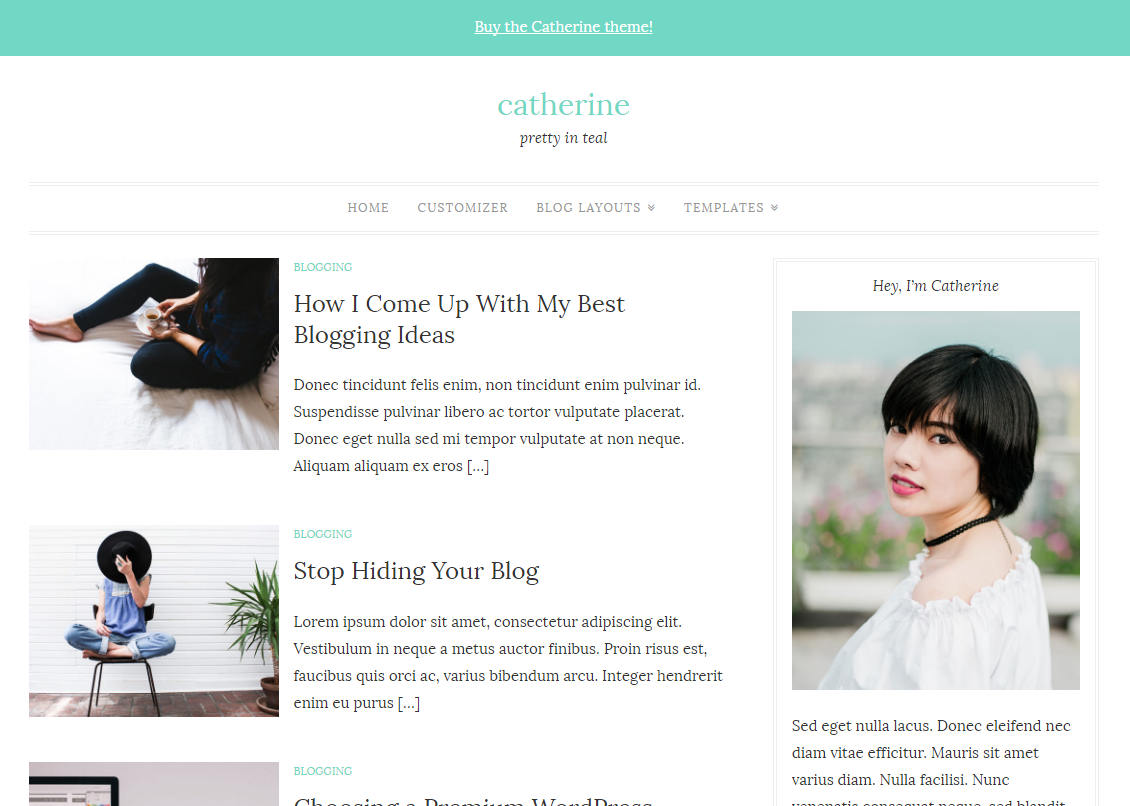 Comes with lifetime support and updates. (For the lifetime of the product—not your lifetime!
Requirements:
This product will ONLY work on self-hosted WordPress websites. It will not work on Blogger or on the free WordPress.com platform.
Three post layout choices
Catherine comes with three blog post layout styles:
For each of these layouts, you can choose to show or hide the left and right sidebars, allowing you to create these dynamic layouts:
Sidebar / Content
Content / Sidebar
Sidebar / Content / Sidebar
Content
Customizer Settings
Supported Plugins
Other plugins will of course work with Catherine, but the theme has been specifically tested and styled with these plugins:
Automatic updates
When you purchase Catherine, you are given a product key, which enables automatic updates for life! When the theme is updated, you will get a notification inside WordPress, prompting you to install the update.
Lifetime support
For the lifetime of the product, you are given premium customer support! You can submit a ticket if you have any questions and I'll be happy to help you get the theme set up and working properly.