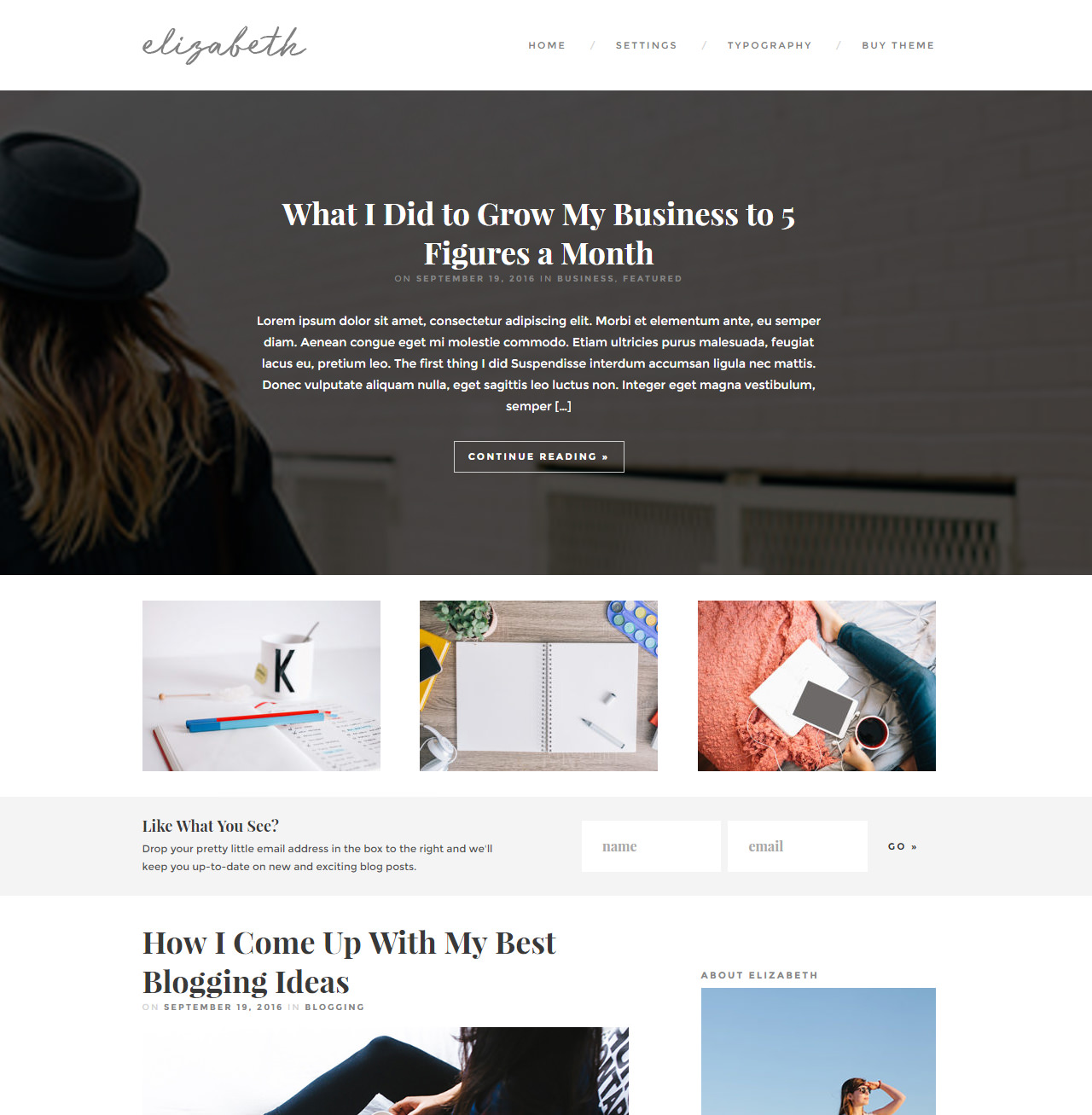 Comes with lifetime support and updates. (For the lifetime of the product—not your lifetime!
Requirements:
This product will ONLY work on self-hosted WordPress websites. It will not work on Blogger or on the free WordPress.com platform.
WordPress:

4.0+

PHP:

5.3+
Elizabeth is a magazine style theme for bloggers—perfect for bloggers with big, beautiful photographs.
Showcase your top posts
The theme allows you to feature one of your blog post categories by showing the posts in a different layout.
One post is largely featured at the top of the page with a full width background image (the set featured image).
The next three posts are shown in smaller boxes directly blow. Hovering over the images reveals the post title.
You can also opt to show the first of your main blog posts full width. This also shows the entire post content. But all other posts will have excerpts only.
Customizer integration
Elizabeth is integrated with the WordPress customizer. Pictured below are the settings that come with the theme.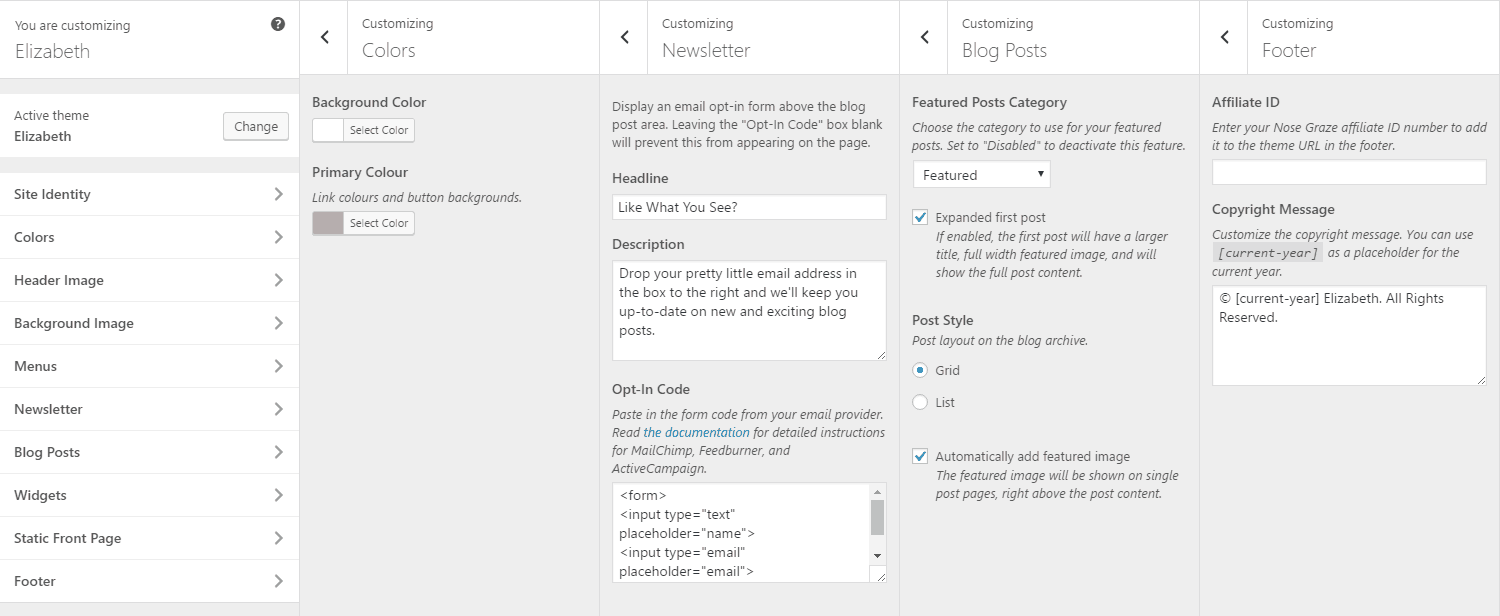 Automatic updates
When you purchase Elizabeth, you are given a product key, which enables automatic updates for life! When the theme is updated, you will get a notification inside WordPress, prompting you to install the update.
Lifetime support
For the lifetime of the product, you are given premium customer support! You can submit a ticket if you have any questions and I'll be happy to help you get the theme set up and working properly.
---
Designed by Anna Moore
Elizabeth was designed by Anna Moore and coded by myself.
Anna is a web designer with almost 20 years of design experience. She currently resides in the lovely state of Tennessee with her adopted fur babies (two cats, two dogs), and has an obsession with the ocean, Historical Fiction, flowers, smoothies, and video games.