Use this plugin to create an easy-to-use rating report for your book or product.
Create your own rating categories
The Rating Report plugin allows you to set up as many categories as you need, with your own custom names.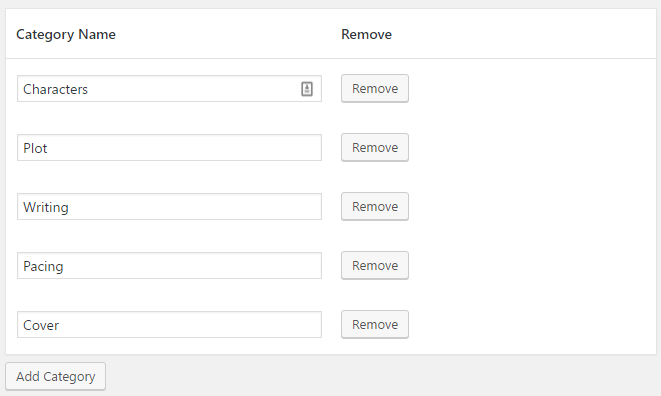 Use any star graphics you want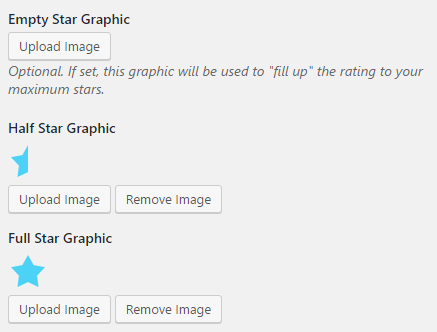 Upload your own star graphics. Or, instead, you can choose to use Font Awesome stars or pure numbers.
Easy to use star selection interface
When you write a post, there will be a new Rating Report box. This box will contain drop down menus for each of the sections you specified in the settings. You can select any star rating from 1-5 (including half stars) and even write descriptions to support your rating.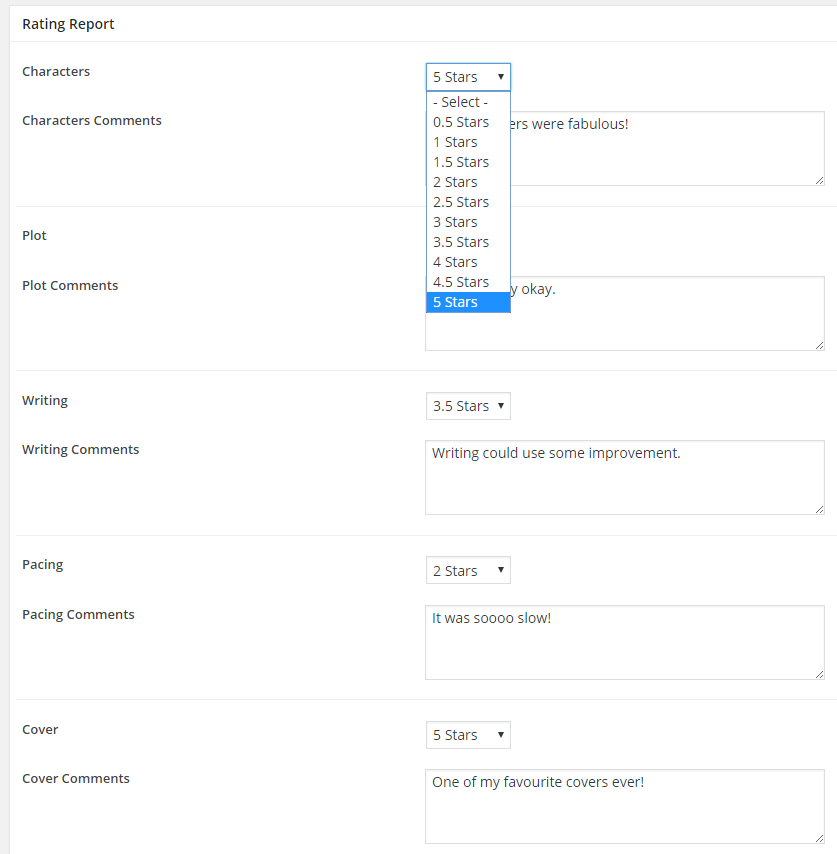 Stars get displayed and calculated automatically!
There's no need to format your rating report card, no need to remember or copy and paste star graphic URLs.. the plugin does it all for you! It will even automatically calculate the average rating of all your scores combined.
The plugin has three different display options: horizontal graph, vertical graph, or the original table display.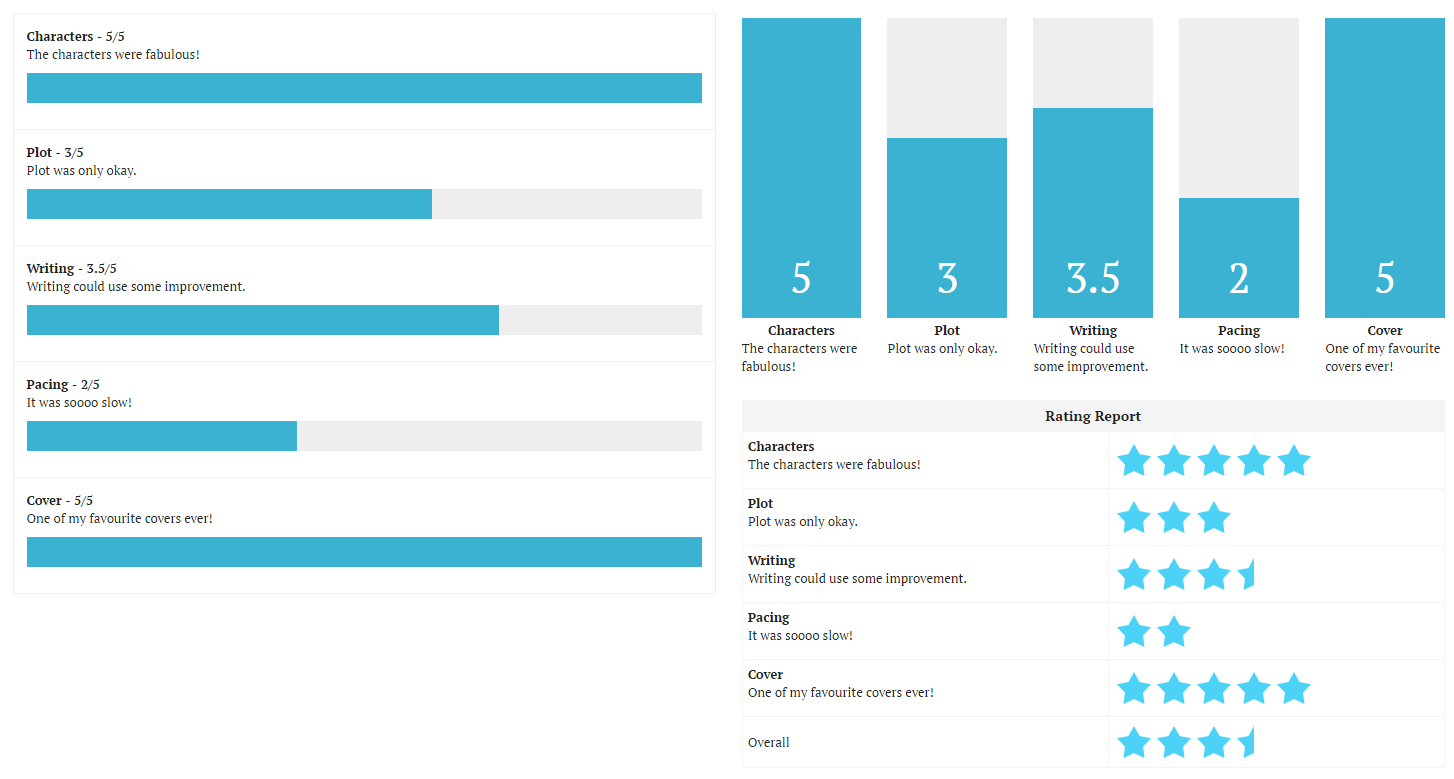 Get your free download!
Looking for.. a bit more?
Try the Ultimate Book Blogger Plugin instead. More features, more flexibility, and more time saved!