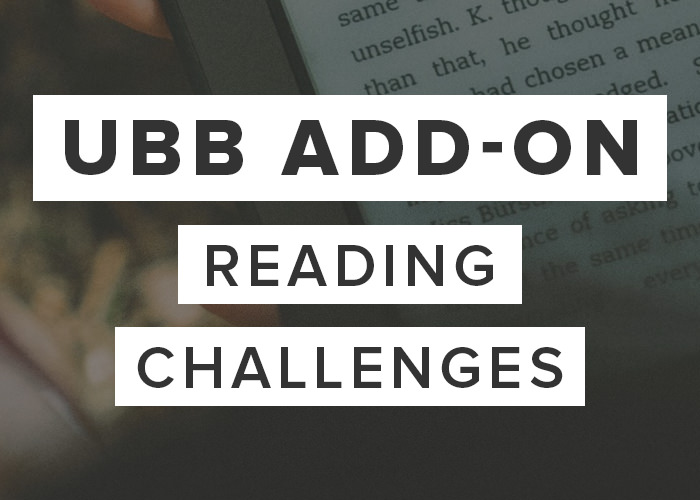 Set up reading challenges and goals
Create reading challenges and set a goal for the amount of books to be read in the challenge. Then when you publish a review, you can assign that book to a reading challenge. Then watch your reading challenge progress go up automatically!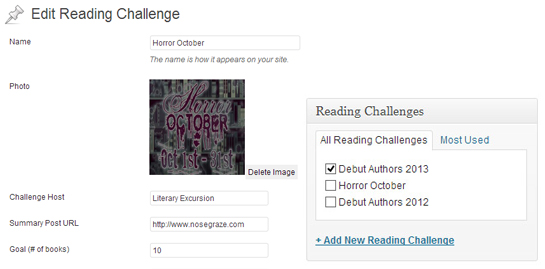 A widget to show off your progress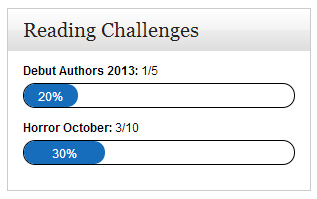 The plugin comes with a widget, which allows you to show off your reading challenge progress. It will display progress bars for each of your current challenges. These progress bars will update automatically each time you add a new book to your challenge.
Use shortcodes to display information about your challenges
You can also use a variety of different shortcodes to display your challenges. You can display an overview of each challenge, which includes the challenge title, image, host, your progress, and more. You can also use a shortcode to output a list of each book that's part of a particulate challenge.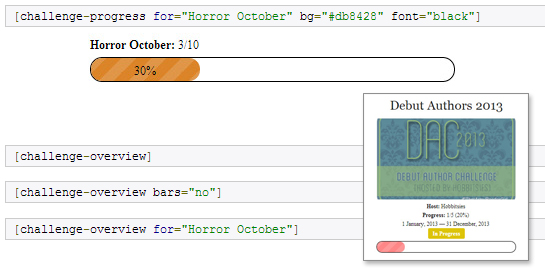 Customize your progress bars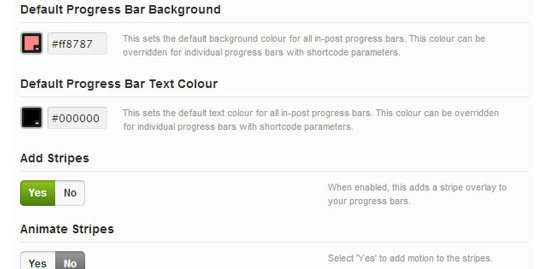 The plugin comes with a settings panel, which allows you to customize the look of your progress bars. You can change the background and text colours and turn the animation off or on!
Integrated with the UBB plugin
This add-on is integrated with the Ultimate Book Blogger Plugin. It will create a new section that you can add to your book info, which will automatically output a list of all the challenges your book contributed to.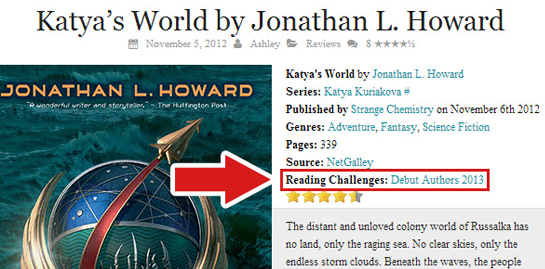 Fully documented
The Reading Challenges add-on has extensive documentation to help guide you through the set-up process and help you understand how the plugin works.
Automatic Updates
This add-on comes with automatic updates. Upon activating your license key in the settings panel, you will receive automatic updates through WordPress for 12 months!
This add-on comes with support (for one site) and updates (for one site) for 12 months from the date of purchase. After that, you will be able to renew your license key to get an additional 12 months. Whether you renew or not, you'll have lifetime access to the plugin file.