UBB Review to Goodreads is no longer for sale. This add-on requires the use of the Goodreads API. Goodreads stopped issuing new API keys on December 8th 2020, and has stated they plan to discontinue the service all together. Because this add-on cannot function without the API, it has been discontinued.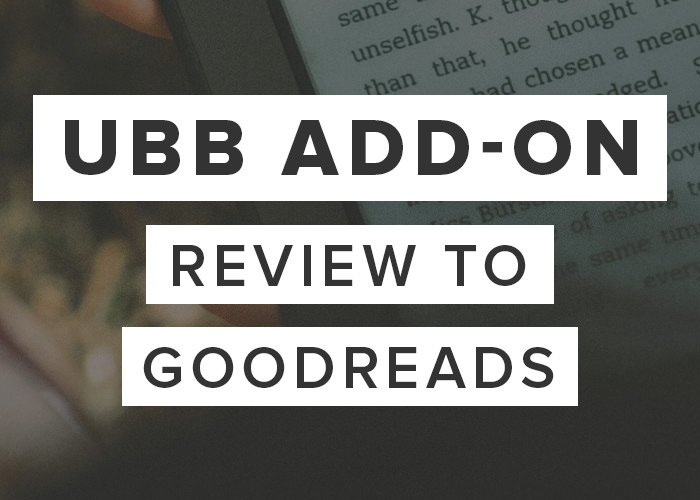 A dropdown box is all it takes

Simply check a box on the edit post screen, save, and your review (and rating) will be automatically sent off to Goodreads!
You can choose to send the review immediately, or only once the review has been published (great for scheduled posts).
Automatically add text before or after your review

Many people begin or end their reviews with a note about their book blog. Instead of typing that in manually, you can specify text/HTML to be included before or after every single review. You can even use a shortcode to automatically link to the original post.
Free support & updates for 12 months
From the date of purchase, you'll have free support (for one site) and automatic updates (for one site) to the plugin for 12 months. After that point, you can continue to use the plugin (forever!) but you'll have the option of renewing your license key for another 12 months. The license key is what grants you access to support from me and automatic updates when the plugin gets new features or bug fixes.
Notes
This add-on requires at least version 3.0.3 of the Ultimate Book Blogger plugin.