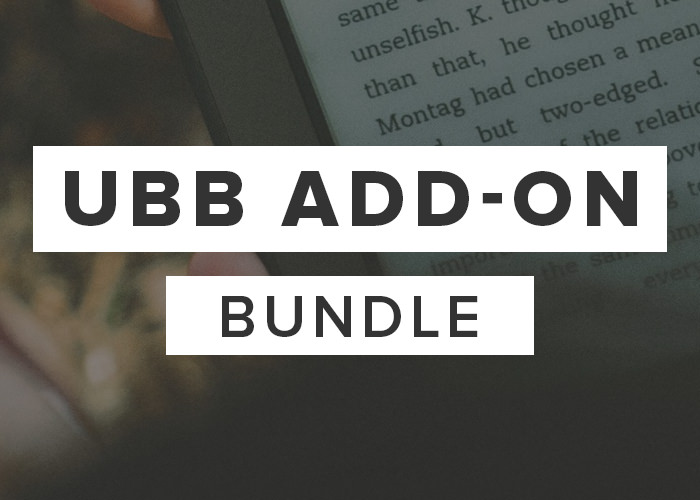 The price of add-ons can add up, which is why I've released a bundle that includes some of the most popular UBB add-ons for a discounted price! Let's see what's inside:
Four of the best-selling add-ons in one package
If you were to buy them separately, those add-ons would cost $9.99 each, for a total of $39.96. Wowza! But I'm offering them all to you for only $27. That's more than 30% off!